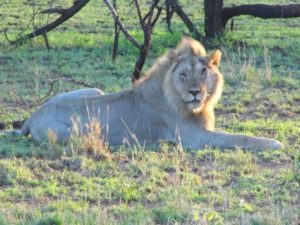 Animals can Heal us in many ways. Sometimes it is the animals that we call our pets who challenge us to be our best. Other times it is those we see from a distance, who offer us the potential for Growth and Healing. In that spirit, let me introduce you to a particular group of animals.
Wild and Exotic Animals in their native environments are strong, bold, brave, proud, intelligent and wise.  While we admire their free spirit and instinctual drive to survive, we have created an institution that enslaves them.  We call this the "circus".  We trap these amazing beings, transport them, confine them, and break their spirits using fear and intimidation, in order to force them to behave in ways that are completely unnatural to them – all for our entertainment.
As many of you, I enjoyed going to the circus with my family as a child.  What I did not know then is the truth about how Wild and Exotic Animals are treated there. Beneath the "circus glitz" and the popcorn, these animals are abused physically, emotionally and spiritually.
Imagine what it takes to get a 600 pound tiger to jump through a ring of fire. We know in our gut that the only reason he jumps through fire is because his survival depends on it. He is transported/confined to small quarters that are completely unnatural to him and trained using punishment/physical violence.
The scars that he suffers from are not always visible. The emotional wounds that he carries can be even worse than the physical. Over time his spirit is broken. This once majestic being is transformed into a court jester, held in captivity and forced to perform at the whims of his circus captives.
The King of the Jungle wants to live and die with dignity and free will.  Can you hear his Roar?  Do you have the courage to take a stand and practice Fierce Compassion?  Will you access the strength of your human spirit and Roar on behalf of the animals?
There is a Bill being considered in the NYC Council (Intro 1233) that would ban Wild and Exotic Animals in circuses in the city. If you live in NYC, please call your City Council Member's District Office and ask that he or she support this Bill.  You can find your Council Member by entering your address at the following link http://council.nyc.gov/html/members/members.shtml. It is time for us to evolve to a higher level of Awareness, Compassion and Courage.
For those who live outside of NYC, please join the rest of us in a Prayer for Animals in the Circus.