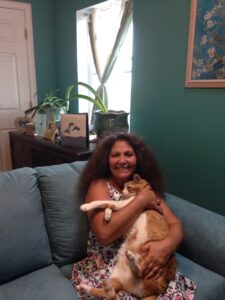 Pets are our partners "in sickness and in health". This offers the potential for healing in both of us. Health Issues, Behavioral Concerns and Pet Loss can be "Healing Catalysts." They tells us that something needs attention. It is an invitation and offers an opportunity for Healing with Animals. We often experience anxiety and other strong emotions when faced with a pet issue. This may cause us to miss the potential and block healing.
My greatest life lessons have come to me from animals. When faced with my dog's cancer, I learned about holistic health. This opened up doors I never knew existed and completely changed my life. By the time she passed, we were both ready to let go.
I have explored many spiritual practices. Grief over the loss of a pet has been a focus for me. It is only through accepting death that we can fully live. With grief comes a raw honesty. This tender place opens to healing and freedom.
It is an honor to help others heal with their pets. While deeply spiritual, I am grounded and practical. Not only do I talk the talk, but I walk the walk.  I live the healing ideas that I share with others and integrate them into my Animal Communication Sessions, Animal Loss Healing Groups and Animal Communication Workshops.
Sign Up for the Healing With Animals Email List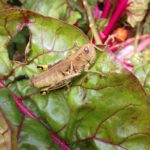 Contact Jill Lauri      
Jill@HealingWithAnimals.com                                                                   212-289-3540                                                                                                  P.O.Box 930033, Rockaway Beach, NY  11693
Content Copyright 2020 Jill Lauri.  All Rights Reserved.