Message from Jill Lauri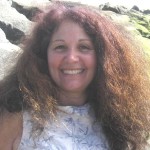 I have loved animals since I was a child.  It was not until years later that I embraced Animal Communication.  Hurricane Sandy gave me the courage to follow my heart and speak my truth.
My greatest life lessons have come to me from animals.  When faced with my dog's cancer, I learned about holistic health. This opened up doors that I never knew existed and completely changed my life.  By the time she passed, we were both ready to let go.
Dogs, cats, birds, mice, and butterflies have come to me in need of help.  Even baby sharks have been a part of my healing journey.  Some are pets and members of my family.  Others show up so we can learn from each other.  They are sent to teach me to understand and heal animals.
In my Animal Communication and Healing work, I use a unique set of skills. Studying at The Sedona International School for Animal & Nature Communication taught me how to communicate with different species, as well as animals who have passed over. In addition to a Certificate in Animal Communication, I also hold an MBA from Columbia Business School and an MSW from Hunter College. My social work and coaching experience give me the tools to effectively talk to people about their pets.
I have explored many spiritual practices.  Grief over the loss of a pet has been a focus for me.  It is only through accepting death that we can fully live.  With grief comes a raw honesty.  This tender place opens to healing and freedom.
It is an honor to help others heal with their pets. While deeply spiritual, I am grounded and practical.  Not only do I talk the talk, but I walk the walk.  I live the healing ideas that I share with others.  This is how I lead my Animal Loss Healing Groups and Animal Communication Workshops.
Content Copyright 2020 Jill Lauri.  All Rights Reserved.