People are Howling about their Animal Communication Sessions with Jill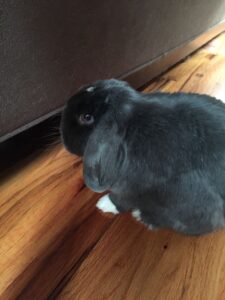 "You made me feel very comfortable so I could hear how happy and at peace Tucker is and feel the love from him. Now I can close my eyes and feel him with me, as well as see signs that he is with me. I can remember Tucker fondly and our good memories together, and I am not ONLY sad when I think of him. I am happy and sad. It was a very cathartic experience." 
 Ariana Browand, Austin, TX 
"I wanted to speak with Fred & Trouble, my deceased, beloved cats and really didn't know what to expect. I now know that Trouble is with me ~ with his passionate love and that Fred surrounds my daughter! I feel their love, tangibly – now that I am made aware of the energy, the possibility… People should know that you absolutely love animals, that you are a gifted clairvoyant, and that this service is available in the comfort of their home. The session was divine!"
Linda, Marsanico, Brooklyn, NY, LindaMarsanico.com
"The warmth of your personality, soothing voice, and care you showed in speaking to my cat Puff left me feeling comfortable talking to you. I was impressed with your accuracy in knowing him and how precise you were. It was as if we shared him when he was alive and share him now in spirit. I feel more confident in myself and am at peace with all my pets who have died, especially Puff. I am grateful for the communication. Thank you, Jill!"
Cathy Murphy, Rockaway Park, NY
"Your natural flow transformed me, and I was an active participant in the conversation. The experience freed me of the human guilt that I was carrying. I can still visualize their energy and know that Zoe and Oliver are happy and free and with me.
Jill, I felt your authenticity and know that you are the real thing. You are Gifted and a Gift. Your Communication is a Gift. I know that you will bring others comfort, too."
Reverend Eleni Marudis, New York, NY, masterorganizers.com
"Our session was so personal, and you felt my pain about Cinnamon's passing. I had been second guessing myself and wondering whether I did the right thing with his end of life care and his passing. Your compassion, understanding and acceptance of me without judgment about the choices I made supported me and Cinnamon through the process of his leaving his body. You assured me that the little guy was not in pain and that he had a good life and that he is ok now. I felt respected and honored and that we were in partnership. You gave me peace of mind."
Zita Drake, New York, NY
"Initially I was hesitant about whether Animal Communication was real or not. Jill has spoken with my pets, both living and crossed over, many times. Each cat and dog revealed feelings, thoughts, and ideas that were unique to their personalities. I wasn't prepared for the truly unconditional way they love their families.
We are very grateful to Jill for her non-judgmental help in allowing my pets voices to be heard, problems to be solved, and ultimately to know that my loved ones are happy across the rainbow bridge. When Blue died suddenly, I was so upset to lose him. I was so grateful to hear from him that he has gone to a beautiful place and is happy and sending a lot of love. It meant the world to me!"
Pam M, New York, NY
"I was interested in the process of communicating with nonhuman animals and whether it was possible. I feel more secure in my interactions with Millie and Simon. I trust our growing relationship and feel more open toward building that relationship because you assured me there was so much positivity among the three of us. I also felt that they were happy with one another and that it was a good match, and I was relieved. You're wonderful!"
Barbara Beierl, Nashua, NH