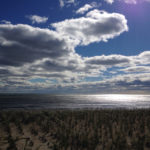 Learn from Mother Nature's Wisdom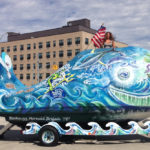 Live in the Moment like the Whales

          Read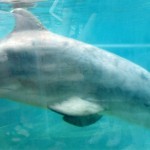 Read the Complete
While I was swimming in the ocean, 2 whales jumped out of the water in front of me.  In that moment,  I understood the whale & dolphin message. We can all learn from the wisdom they shared.  I urge you to take their ideas to heart.
"One of the lessons from Hurricane Sandy is that we are all interconnected. This does not just apply to you and me, but also to the amazing creatures that swim the ocean. The whale and dolphin visits in the waters off Rockaway have swelled my curiosity.  Many have attributed their presence to the migration of fish.  As an Animal Intuitive  and Healer, I offer you another possibility."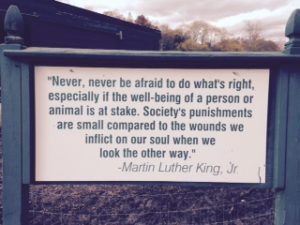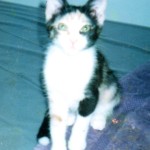 Read the Story about My
Cats share Animal Wisdom on their own terms.  They have taught me to embrace TNR (Trap-Neuter-Return).  I think that it is in the best interest of feral cats and their human neighbors.
"When I was a little girl, my mother told me not to feed the stray cats because they would keep coming back for food. I grew up in Canarsie and while things sometimes got a bit wild, it was far from jungle terrain and certainly not a natural habitat for cats.  What I could not understand was how the cats were supposed to eat if no one fed them."
Read My Response to an Editorial about Animal Instincts

(Scroll Down to 2nd Dear Editor Letter Under Rapid Response)
While I Communicate with Animals, there are Many who Speak Out for Them.
Content Copyright 2020 Jill Lauri.  All Rights Reserved.