ANIMAL ROCK



Saturday, July 21, 2018
10 AM to 4 PM
Beach 94/95 Street & Shore Front Parkway

Rockaway Beach, NY
  
Rockaway's Celebration of Our Relationship with Animals
Animal Blessings & Reiki, Adoptions, Memorial Service, Raffles, and More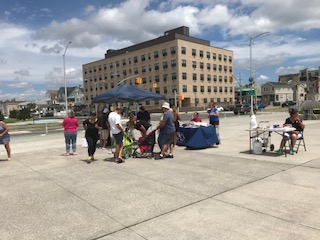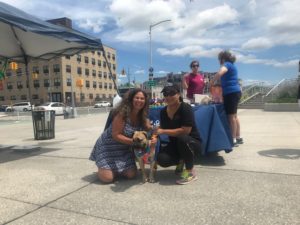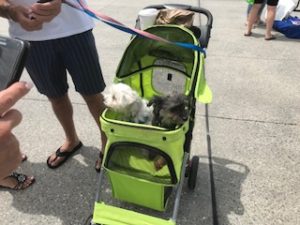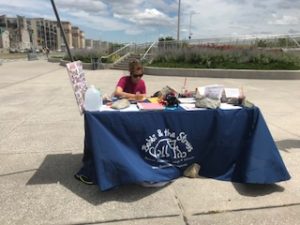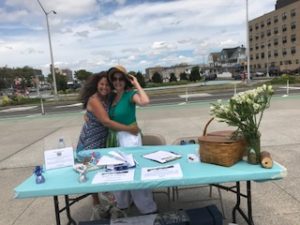 Donations Will Be Gifted to the Animals at Bobbi & the Strays

if you are Interested in Donating or Purchasing Raffle Tickets



Meet the ANIMAL ROCK Participants



Bobbi & the Strays' animals are wonderful companions waiting for their new forever homes.  Please come by and meet them.  You will fall in love.
Bobbi & the Strays believes that animals deserve our love, compassion, and respect. The group's purpose is to undertake rescue operations and provide essential care for orphaned, stray, abused and special needs cats and dogs. Through rehabilitation, socialization, and adoption, Bobbi & the Strays endeavors to provide a humane service to all animals that come into its care. Additionally, the group generates awareness about the prevention of animal abuse and neglect as well as spay/neuter programs and their important effect on the dog and cat overpopulation crisis.  Through the years Bobbi & the Strays' mission has evolved from just rescue and adoption to community service and educational programs to improve the quality of life to all of the NYC boroughs and Long Island.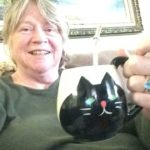 Cathy Browne
Reiki Master 
Cathy holds advanced level certificates in the Chinese version called Chien Chi Kua.  She is also trained in Tellington T-Touch.  Cathy has been an animal activist since 2003, taking on her first colony of cats and doing her first trapping in that year.  She has been involved in cat rescue ever since, performing TNR (Trap-Neuter-Return), rescuing, fostering and finding homes for cats and kittens. Cathy is currently becoming more involved in socializing feral kittens.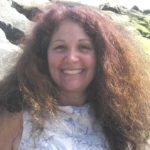 Jill Lauri
Animal Communicator
Jill helps people understand their pets and facilitates healing. The messages she shares from animals often bring inspiration and peace to their human companions. Jill holds her Animal Communication Sessions over the phone, as she is able to communicate more clearly without the distractions that can arise in person. She talks with all species of animals and those who have passed on.
Jill has felt a deep connection to animals since she was a child. She has rescued/healed dogs, cats, birds, mice, butterflies, and even a baby shark. Some have lived with her and become part of her family. They have all been sent to teach Jill to understand and heal with animals. Jill has explored many spiritual practices. Grief over the loss of a pet has been a focus for her. She has counseled people on animal loss in her private practice and at Bide-A-Wee.
American Littoral Society
https://www.littoralsociety.org/
The American Littoral Society promotes the study of conservation of marine life and habitat, protects the coast from harm, and empowers others to do the same.
ARF-ARF
https://www.facebook.com/pg/ARFARFRockaway
A community non-profit with an interest in serving the common needs of the very large number of dogs and their loving companions in Rockaway, NY.
OARR
https://www.facebook.com/pg/OARRockaway
A local group of environmentally conscious people volunteering their time in an effort to preserve marine wildlife and protect water quality for All… With direct action, research, community outreach & public education.
A Big Paws Up to the Following Rockaway Businesses for Donating Raffle Prizes: Boarders Surf Shop, Cuisine By Claudette, Uncle Louie G, Zingara Vintage, & The Fat Cardinal Bakery.

Content Copyright 2018 Jill Lauri.  All Rights Reserved.