Thank You for Participating in
ANIMAL ROCK 2017
Sunday, July 30, 2017
10 AM to 6 PM
Beach 94/95 Street & Shore Front Parkway



Rockaway Beach, NY



You Can Read All About It
  
A Celebration of Our Relationship with Animals
Animals Welcome!
No Worries Cat People, Pets can Experience the Loving Energy from Home
Animal Memorial Service 11 – 11:30
Animal Adoptions 12 – 4
Speakers 12:30 – 2:30
Animal Blessings and Reiki, Raffles,
and More Throughout the Day
Animal Memorial Service/Animal Blessings by Jill Lauri & The Animals
Cathy Browne on Feral Cats & TNR Demonstration/Animal Reiki
Jill Lauri on Deepening Our Relationship with Animals & Healing

Nicole Valenti on How to Help a Stranded or Injured Sea Animal
Dr. Nancy Gahles on Healing Animals Through Homeopathy
Donations Will Be Gifted to the Animals at Groups Including

NYC ACC

&

BRAT Rescue



if you are Interested in Donating or Volunteering
Please Check Back for Updates
Meet the ANIMAL ROCK 2017 Speakers



The Animals

Animal Care Centers of NYC
The Animals at ACC are wonderful companions waiting for their new forever homes.  Please come by and meet them from 12 PM – 4 PM.  You will fall in love.  ACC serves the community in a variety of ways including providing humane education, field rescue, counseling services, lost and found assistance as well as operating the only shelters to accept all animals in need.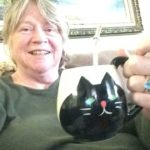 Cathy Browne
Reiki Master 
Cathy holds advanced level certificates in the Chinese version called Chien Chi Kua.  She is also trained in Tellington T-Touch.  Cathy has been an animal activist since 2003, taking on her first colony of cats and doing her first trapping in that year.  She has been involved in cat rescue ever since, performing TNR (Trap-Neuter-Return), rescuing, fostering and finding homes for cats and kittens. Cathy is currently becoming more involved in socializing feral kittens.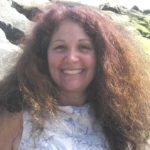 Jill Lauri, MBA, MSW
Animal Communicator
Jill helps people understand their pets and facilitates healing. The messages she shares from animals often bring inspiration and peace to their human companions. Jill holds her Animal Communication Sessions over the phone, as she is able to communicate more clearly without the distractions that can arise in person. She talks with all species of animals and those who have passed on. 
Jill has felt a deep connection to animals since she was a child. She has rescued/healed dogs, cats, birds, mice, butterflies, and even a baby shark. Some have lived with her and become part of her family. They have all been sent to teach Jill to understand and heal with animals. Jill has explored many spiritual practices. Grief over the loss of a pet has been a focus for her. She has counseled people on animal loss in her private practice and at Bide-A-Wee.
Nicole Valenti
Education Coordinator and Strandling Technician
  Riverhead Foundation for Marine Research and Preservation
Nicole graduated from Stony Brook University with her Bachelors in Marine Vertebrate Biology. After graduation she began to volunteer for the Riverhead Foundation and in 2016 became an employee. The Riverhead Foundation is the primary response team for sick or injured seals, sea turtles, dolphins, and porpoise for all of New York State. Nicole has the unique opportunity to work in Riverhead Foundation's hospital facility while also educating the community about these amazing animals that we see in New York waters.

Dr. Nancy Gahles
Integrative and Holistic Doctor
Dr. Gahles' work includes the natural healing of animals and their people. She is a Chiropractor (Ret.),Certified Classical Homeopath, and Ordained Interfaith Minister specializing in stress, anxiety, PTSD, and loss.
A Big Paws Up to the Following Rockaway Businesses for Donating Raffle Prizes: Boarders Surf Shop, Burn Fitness, Cuisine By Claudette, Thai Rock, Uncle Louie G, and Zingara Vintage!
Content Copyright 2017 Jill Lauri.  All Rights Reserved.