In Healing Corona
We Can Transform Our World
(This Page will be Updated on an Ongoing Basis, so Please Continue to Check Back.)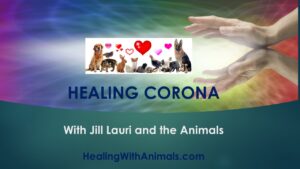 Balance supports healing. It is important to take care of your Mind, Body & Spirit. Every day, set aside time to exercise each of these parts. Check in throughout the day and ask yourself what you need. This time spent will enhance your immunity and create a greater sense of peace.
Each of us come with lessons to learn – ways that we can expand ourselves and grow our souls. We are not given more than we can handle – only enough to prompt our healing. If you are unclear about what your healing opportunity is amidst the current challenges, tap into what you feel most anxious or afraid of. This is where your healing opportunity lies and is the diamond in the rough of your Corona experience – the place where you can sparkle and shine.
In each moment that we Choose Love over Fear, we take a step towards Healing, both individually and as a society. Mother Nature has much to teach us and offers us a pathway there. She and the Animals Love Us Unconditionally and are here to help Create the Beauty that can be our World. We are All Connected Spiritually, so please remember that You Are Not Alone!
In Moments of Fear, Remember that Corona…
Cannot Cripple Love, Cannot Shatter Hope, Cannot Corrode Faith, Cannot Destroy Peace, Cannot Kill Friendship, Cannot Suppress Memories, Cannot Silence Courage, Cannot Invade the Soul, Cannot Steal Eternal Life & Cannot Conquer the Spirit.
Jill and the Animals are Offering Coaching Sessions and Virtual Presentations to Support you in Managing your Stress/Grief/Fear in Healing Corona. Using creative strategies from the Animal Kingdom, we are here to help you navigate this challenging time. Please contact Jill@HealingWithAnimals.com to arrange this.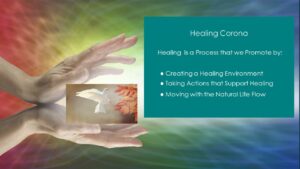 Creating a Healing Environment
Immerse yourself in the Energy of Love to create an internal and external environment that supports Healing. Think about what evokes a Sense of Calm in you and Nurtures your Body, Mind & Spirit. Healthy Food, a Positive Attitude and Spiritual Practices can be a Great Place to start!

Ideas for How You Can Activate the Healing Process: Integrate Vegetables, Grains, Nuts, Seeds, Legumes & Fruits into your Diet, Recite Positive Affirmations and Practice Meditation/Gratitude.
Actions that Support Healing
Get Quiet Inside and Ask Yourself the Following Question: Will this Activity bring me Closer or Further Away from an Internal Sense of Peace? Pay attention to your Gut Response. Continue to check in with yourself and be flexible so you can change your course, if you are not experiencing what you intended.
Ideas for How You Can Support Healing: Exercise at Home, Play a Game/Watch a Movie/Take a Bubble Bath and Extend Kindness to Another.
Move With the Natural Life Flow
Be Mindful and Present in each Moment. During times of Stress, our muscles can restrict and create resistance that blocks Healing. When you notice this tension, take a deep breath and move to a Still Place Inside. Make the Choice to Release and Let Go.
Ideas for How You can Align with the Flow of Life: Take a Walk, Visualize Perfect Peace and Spend Time in Nature.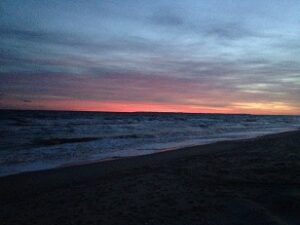 Content Copyright 2020 Jill Lauri. All Rights Reserved.